Gaming Computer with NVIDIA GeForce GTX 1060 6 GB AMD Ryzen 7 1700X (3.40 GHz) 8-Core 16 GB DDR4 240 GB SSD 1 TB HDD Windows 10 Home 64-Bit ALA099
Dhs. 1,197.61
Dhs. 1,250.00
Sorry, this item is out of stock
Gaming Desktop PC, Modeled ALA099
Conquer your favorite MOBA & eSports games and the hottest AAA titles at Full HD resolution with high detail settings. This performance-infused PC is armed with power- and value-packed AMD Ryzen 7 1700X processor (8 cores, 16 threads), gaming-class GeForce GTX 1060 6GB graphics card and 16 GB fast DDR4 memory. A clean-styled chassis has angled front fascia, and comes equipped with two 120mm RGB front fans, and an edge-to-edge tinted tempered glass side panel that showcases the innards of your rig. Cables are organized and hidden behind the motherboard tray for a neat look and smoother airflow. A gaming-oriented mouse and keyboard are included.
Setting the Bar for High Performance and Efficiency
AMD's high-performance x86 Core "Zen" architecture delivers more than 52% improvement in instructions-per-clock cycle over the previous generation AMD core, without increasing power. Manufactured with the 14nm process, the "Zen" combines the latest thinking in high-throughput and low-power design methodologies to create a balanced and versatile architecture right at home in the desktop, laptop, datacenter and supercomputer.
GeForce GTX 1060

The GeForce GTX 1060 graphics card is loaded with innovative new gaming technologies, making it the perfect choice for the latest high-definition games. Powered by NVIDIA Pascal - the most advanced GPU architecture ever created - the GeForce GTX 1060 delivers brilliant performance that opens the door to virtual reality and beyond.
NVIDIA Pascal Architecture
NVIDIA Pascal is the world's most advanced GPU architecture, delivering truly game-changing performance, innovative technologies, and immersive, next-gen VR. With brilliant gameplay with captivating sights and sounds, it's a whole new way to game.
The Latest Gaming Technologies
Pascal is built to meet the demands of next generation displays, including VR, ultra-high-resolution, and multiple monitors. It features NVIDIA GameWorks technologies for extremely smooth gameplay and cinematic experiences. Plus, it includes revolutionary new 360-degree image capture.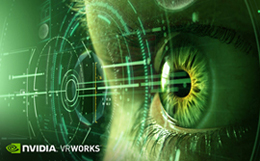 VR Ready
Discover next-generation VR performance, the lowest latency, and plug-and-play compatibility with leading headsets - driven by NVIDIA VRWorks technologies. VR audio, physics, and haptics let you hear and feel every moment.
16 GB DDR4 RAM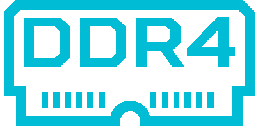 Multitask efficiently. Switch between programs smoothly and responsively, with minimized lag or freeze.
240 GB SSD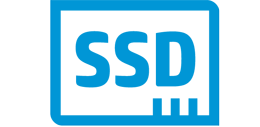 With ultra fast solid state storage, your Windows starts up / shuts down in seconds, your applications launch in an instant, and the over-all system performance is smooth and responsive, allowing you to do more in less time.
Massive 1 TB HDD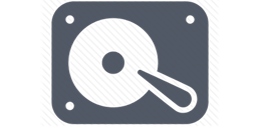 The massive 1 TB HDD is a good place for libraries of movies, music, photos, documents and more.
Windows 10
Windows 10 is your partner in making things happen. Get fast start-ups, a familiar yet expanded Start menu, and great new ways to get stuff done even across multiple devices. You'll also love the innovative features like an all-new browser built for online action, plus Cortana, the personal digital assistant who helps you across your day.