Cougar Armor Titan Ultimate Gaming Chair - Black
Cougar Armor Titan Ultimate Gaming Chair - Black
This Gaming chair is heavy-duty for gaming centers
Unparalleled Comfort: Fully adjustable and made of first quality materials
Ultimate Quality: Class 4 Gas Lift Cylinder
Premium Breathable PVC Leather
Arm Rest Directions: 4D
180º Reclining and Adjustable Tilting Resistance.
The Ultimate Gaming Chair
ARMOR TITAN is the perfect gaming throne for those who want to enjoy their games in absolute comfort while enjoying a visually attractive gaming chair. Endowed an extra-large build and with support for up to 160kg, plenty of adjustment options and top-quality materials, if you're looking for the best gaming chair, you're looking for ARMOR TITAN!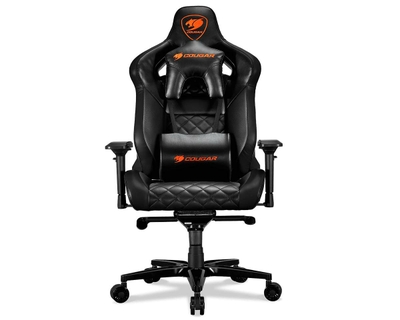 A Massive Gaming Throne: Support for 160 Kg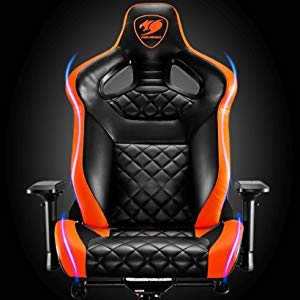 With support for up to 160kg (way beyond most competitors' capabilities) and a steel structure, ARMOR TITAN is a rock-solid seat that will comfortably for hours. With a seat width of 60cm and a generally massive size, this chair is truly worth of kings!

Ultimate Quality: Class 4 Gas Lift Cylinder

The heart of any gaming chair is its gas lift cylinder. We have not skimped in quality for this vital component and decided to use a Class 4 Gas Lift Cylinder to provide unparalleled safety and reliability. With smooth operation and incredible resistance, it is the best proof of ARMOR TITAN's quality.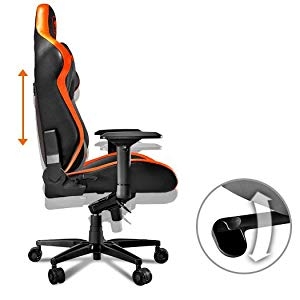 Continuous Reclining. 170º Reclining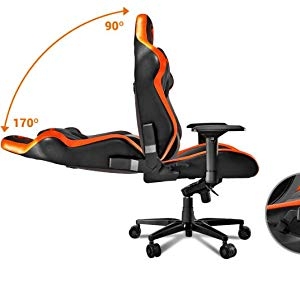 With ARMOR TITAN, you are not restricted to fixed steps when reclining your chair. Instead of being limited to a few options, you can find the exact point that maximizes your comfort and stay there. ARMOR TITAN allows you to recline up to 170º. Stay straight while working and lie down for resting when you're over.
ARMOR TITAN's convenient tilting capability allows you to tilt the chair (up to 13º) to achieve the perfect position and lock it using a conveniently placed lever, all while sitting on it.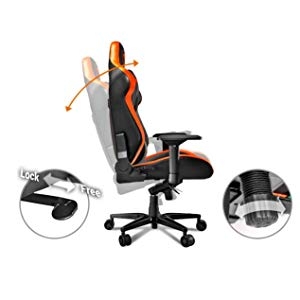 Contact +971557884250, 0524479534